Should you find yourself in the comfort of our salon, a private enclave in Beverly Hills, tucked away from the assiduous movement of the city, you will discover an atmosphere designed specifically for you to relax and help conjure a unique masterpiece that you will no-doubt parade with satisfaction.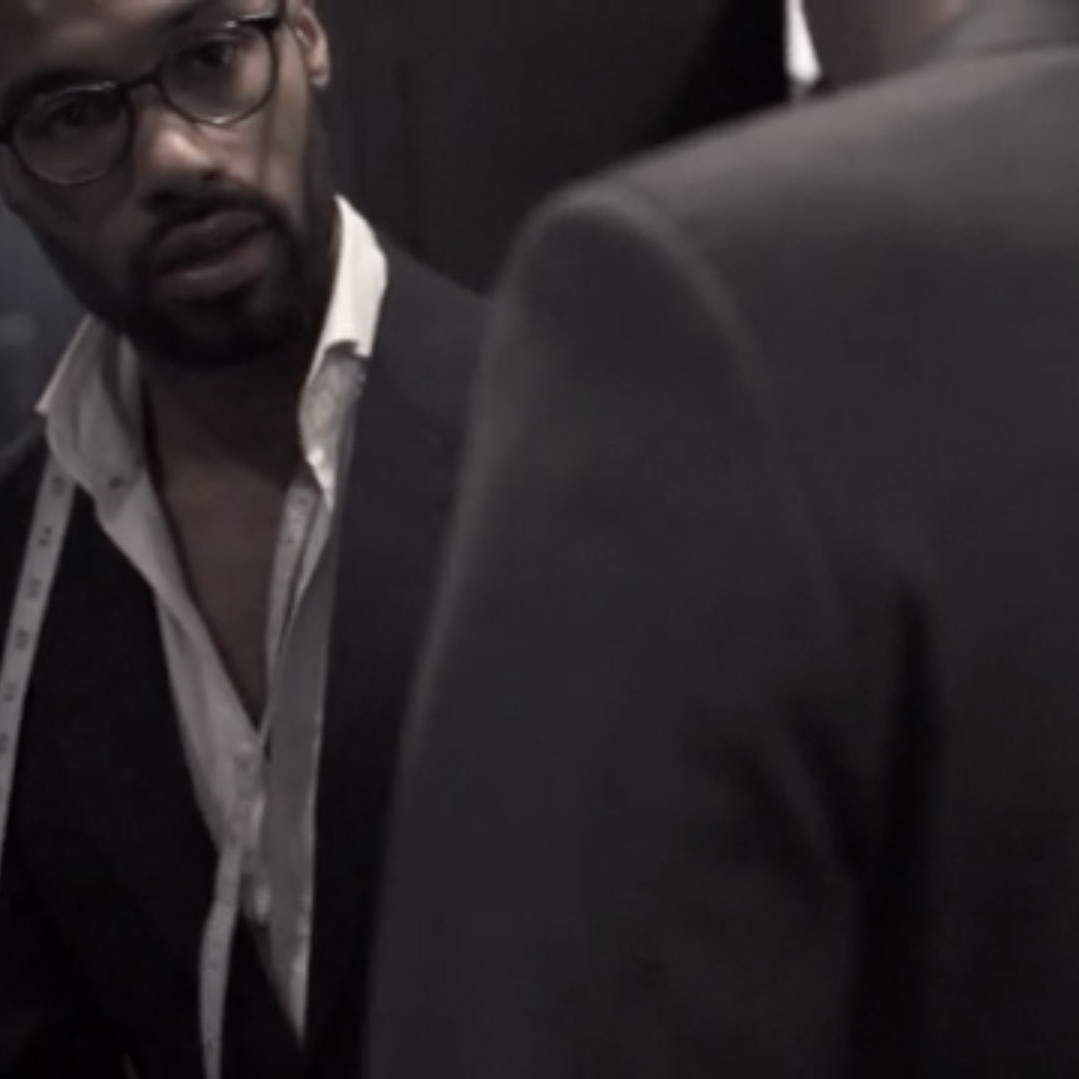 Over 30 measurements are taken—reviewing everything from body circumferences, posture, shoulder slope and arm pitch, on top of taking various photos to further assist our master pattern makers who will craft your pattern from scratch.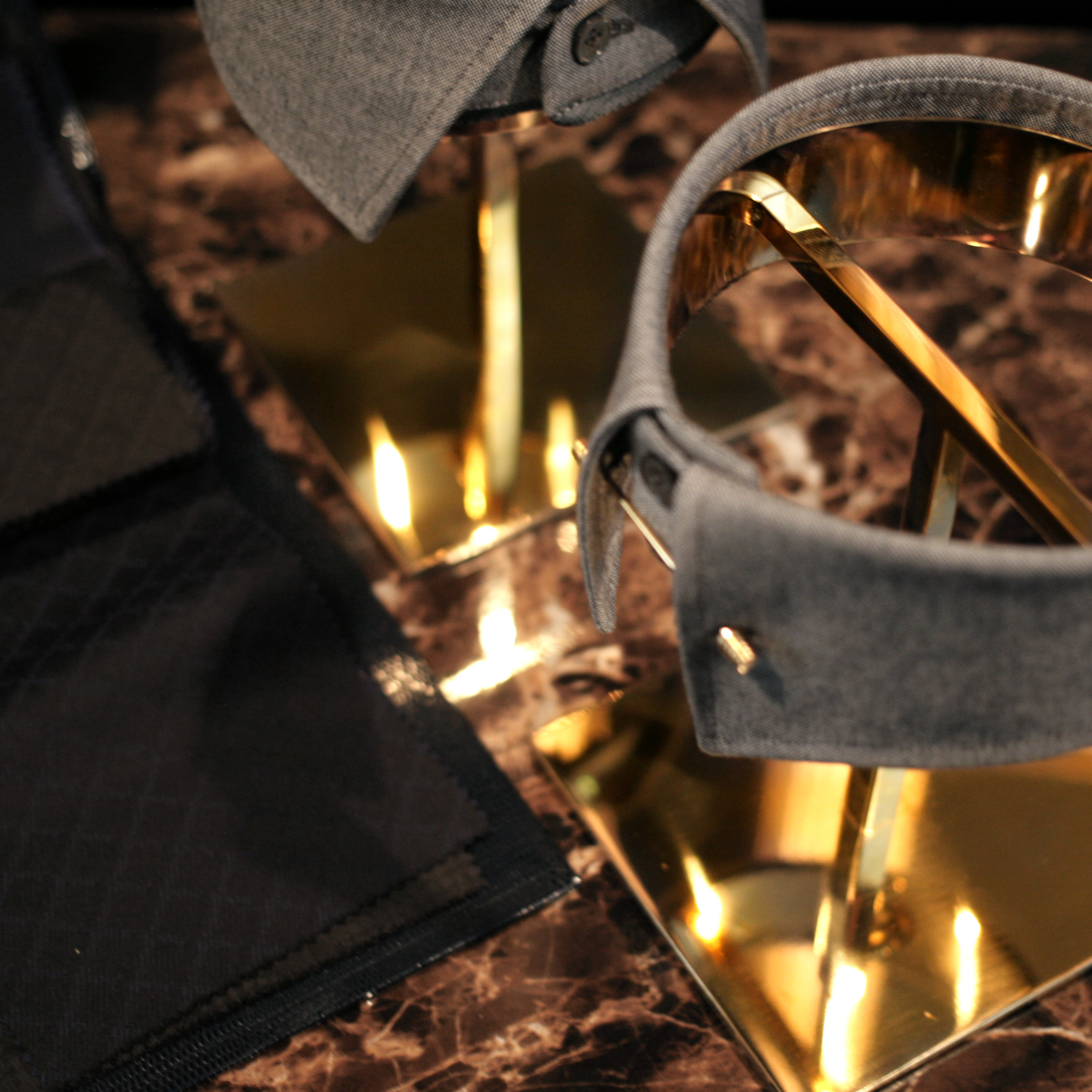 Franc Milton offers over 500 fabrics from the most respected mills of Italy and the United Kingdom from Loro Piana and Scabal, to Vitale Barberis Canonico and Ermenegildo Zegna. Choose from wool and cashmere blends to linens and pure silks. With your fabric choice, we begin to personalize your design with signature lapels, buttons, and sumptuous silk linings.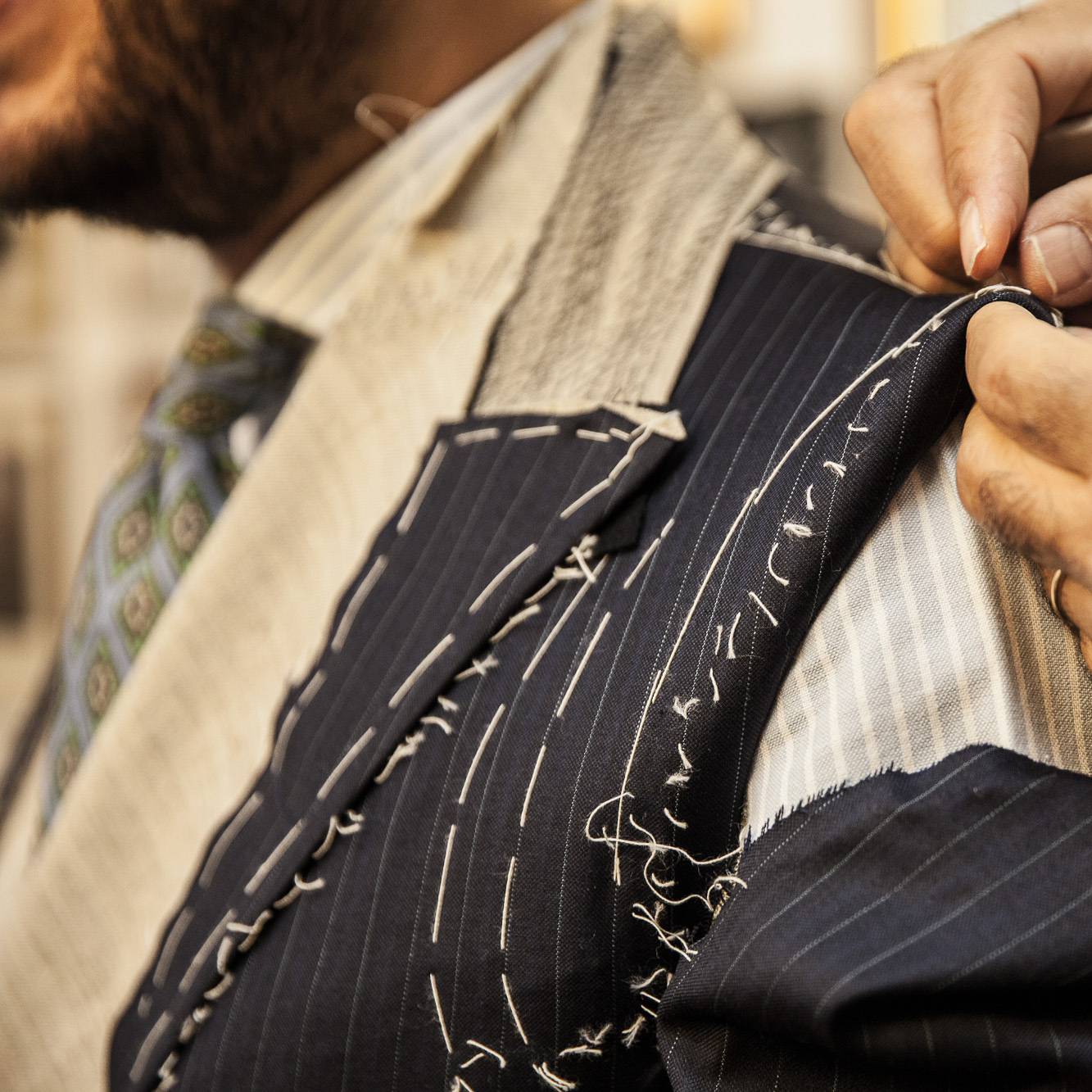 Soon after submitting your order to our workshop of master cutters and sewers, we will fit you in a test garment based on your initial measurements. During this fitting, we will make any necessary adjustments to ensure the perfect fit and fluid drape. Once perfected, or master tailors will begin crafting your handmade garments.
FM Couture
handmade by artisans in southern italy