Made-To-Measure
&
handmade bespoke menswear
A NEW VISION
This is the next generation of masculine luxury. Our quality is uncompromising and our style is unmistakable: modern & refined with a touch of louche.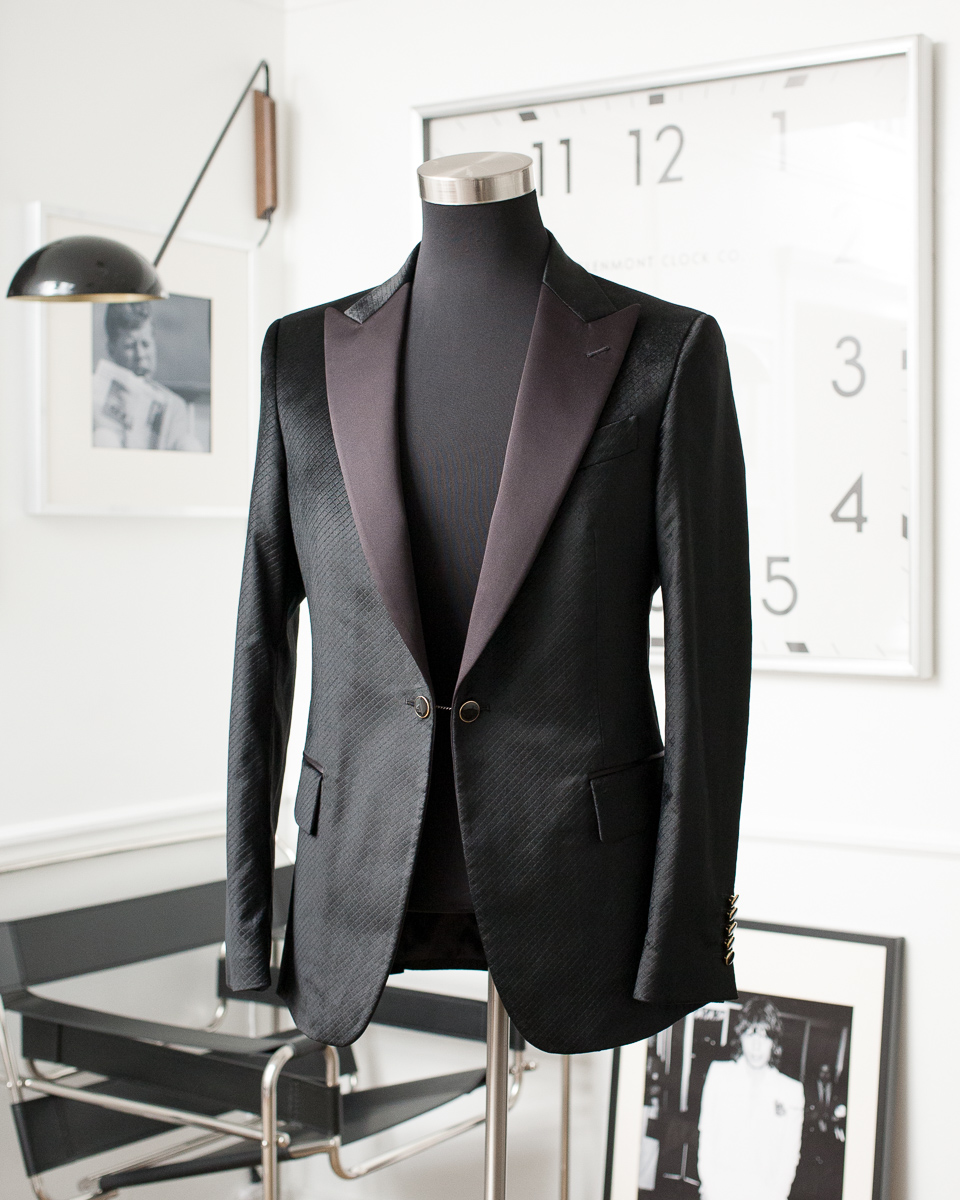 Made-To-Measure | Each garment is made specifically for its owner based on an existing template but cut to your personal dimensions with a combination of machine and handmade construction techniques. Garments are ready in under 4 weeks. Jackets start at $750 and 2pc. suits at $900.
Bespoke | Each garment is made specifically for its owner and constitutes an investment in time, materials and skill. Because of this, it takes an average of 8-10 weeks to complete an individual's first handmade jacket or suit. Jackets start at $1,300 and 2pc. suits at $1,800.
Shirts start at $150.
Should you find yourself in the comfort of our showroom, a private enclave in Beverly Hills, tucked away from the assiduous movement of the city, you will discover an atmosphere designed specifically for you to relax and help conjure a unique masterpiece that you will no-doubt parade with satisfaction.
Access to our Beverly Hills showroom is accessible by private appointment only.
—1—
The Fitting
Whether in our design studio or the privacy of your own home or office, we come with the special knowledge of understanding your body type. This is the first step to crafting a garment that is built around you. We take over 30 measurements—reviewing everything from body circumferences, posture, shoulder slope and arm pitch, on top of taking various photos to further assist our master pattern makers who will craft your pattern from scratch.
—2—
Fabrics & Design
Franc Milton offers thousands of fabrics from the most respected mills of Italy and England from Loro Piana and Scabal, to Vitale Barberis Canonico and Ermenegildo Zegna. Choose from wool and cashmere blends to linens and pure silks. With your fabric choice, we begin to personalize your design with signature lapels, buttons, and sumptuous linings.
—3—
First version of garment
4 to 6 weeks (8+ weeks for bespoke) after submitting your order to our workshop of master cutters and sewers, we will fit you in the first version of the garment based on your initial measurements. During this fitting, we will make any necessary adjustments to ensure the perfect fit and fluid drape. Once perfected, or master tailors will fine tune your handmade garments.
—4—
The Reveal
The culmination of our creative collaboration with you, the client. At this stage, fine-tuning of your garment would have been addressed and all future orders will have your perfect fit. Once you put on your new garment, you'll immediately realize that buying anything off the rack will no longer suffice.
Request Appointment
Call us at 310.500.8024 or fill out the form below.
You will be contacted Shortly.